Surprisingly, Yana's presence has resulted in a change in activities. She and Yvonne decided to do some sculpting: Later they went into town to buy a bag of oranges to make cocktails with:
And Yana has become one of the smart phone generation:
It's been over a week since Chris Bahlo brought me a VHS cassette to copy. In principle I have everything that I need to copy—except for a cable connecting the equipment to the monitor (TV). Today I finally got round to scouring the shed for a suitable cable.
In to the lounge room to discover that it was 10 cm too short to fit where the DVD recorder (the old Digitrex GKX-9000) was, so ended up with the equipment balanced on a loudspeaker:
And then surprise! The TV has no composite video input! It's still shown in the input select menu (the yellow one under AV), but the jack is missing on the back:
It's not that long ago that TVs started coming with composite video input, and now it's gone again. So I basically can't use the old VHS recorder any more, because it doesn't have anything else. Still, the Digitrex has component output, so I was able to connect it like that and feed the VHS input through it:
I had forgotten what terrible quality VHS and DVD are!
Things are so much better now.
But I still had difficulties copying Chris' cassette. It's NTSC, and something in the daisy chain didn't like it. This is what I got on the TV:
What now? It could be that it's the TV that doesn't understand NTSC, but one way or another I need to find a way to convert the images to something that the TV can display. Maybe I should take another look at Chris' converter. She probably didn't expect the tape to be the issue.
I've been concerned for some time about the way the State of Israel treats the people and territory that it conquered over 50 years ago. But it's difficult to criticize without being called anti-semitic ("Semitic": Jewish or Arab; "Anti-Semitic": Anti-Jewish). In particular it's hard to believe that their actions are in accordance in with international or national law.
I've been getting a daily feed from the Times of Israel for some time now, and recently they published this article by a prominent Jewish lawyer, who effectively says the same thing. Now if only they would pay attention to this kind of criticism.
Spent another considerable period of time trying to get more up-to-date photos of myself than what I've had on the web for the past 15 years or so. Gradually I'm getting there. This is the one I have at the top of most pages (including this one, at least currently). First the old one, then the one I tried two weeks ago, then today: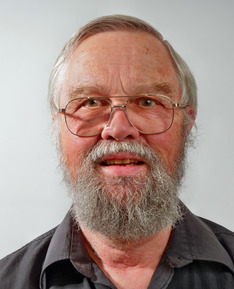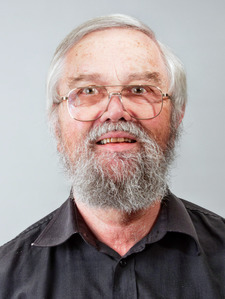 And finally a photo of me at my desktop:
In passing, it's interesting that for 15 years I didn't notice how much excess space there is at the top of the first photo. Is the bottom one too short? I tried this alternative, mainly for the photo at top left (In faded ink from the late 1980s: "The extra far, far, furthest side: Greg discusses a Guardian TPR with the Ayatollah"):
Finally got round to looking at the induction cooker that I bought at ALDI on Saturday. It certainly looks OK:
But how does it work? Unlike their el-cheapo induction cookers, this one doesn't specify the amount of power used at each level, though it does state that levels 1 and 2 are (both) suitable for "Delicate warming for small amounts of food", "Gentle simmering" and similar. Are they? I can't put my hand on the instructions for the portable unit, but I seem to remember similar claims.
There are two fields with a maximum of 2000 W output (front right and rear left), while the other two have 1500 W. But they're all the same size. The dotted cross on the glass shows the limits, as I discovered after shining a light through the surface:
Only 18 cm! The smallest pans I have are about 26 cm, and my biggest ones are 32 cm. It looks as if my current device has the same diameter, so that would be too small. Still, I can try it out. The good news is that it's well sealed, and there appears to be no reason not to just put it on the cooktop—once I have found a plug for the thing.
And that's another problem I hadn't thought of. With all four elements on at full power, the thing uses 7 kW. That makes it the (potential) biggest power consumer in the house, using more than half the rated 11.3 kW that Powercor allows us. The "Specifications" in the instructions are too polite to mention the circuit breaker current requirements, but it's on the cable itself: 25 A, corresponding to 5.65 kW.
How do they get away with that? A 32 A breaker would be barely enough. Clearly they're not expecting anybody to use all four fields on full power; even their "troubleshooting" doesn't mention "Cooktop trips circuit breaker".
Somehow I spent most of today in the kitchen. Part was cooking food for this evening, but also a lot of tidying up, including freezing the remainder of the bogrács gulyás that I made last week. But one of the containers was too flimsy, and as I pressed the lid on, the contents escaped over the cooktop, the floor and me:
Joy without measure.